Gozo is a lesser-known destination in Malta and is the second largest island in the archipelago.
All roads in Gozo lead to the Citadel in Rabat (also known as Victoria) – a beautiful fortified city that has witnessed many historic moments and stood the test of time in the most handsome way. It' s impossible to determine when or who originally built this fortress, but research has proven that settlements have been present on the same hill since the Neolithic period.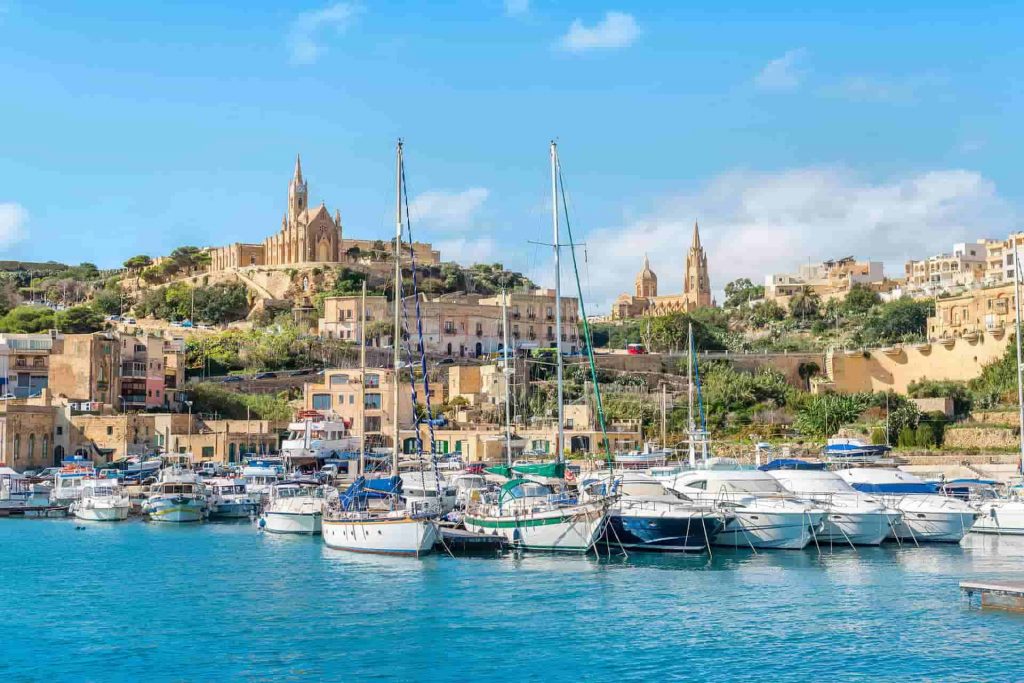 Gozo is not shy of its fervent Christian roots, with cathedrals, churches and chapels around every corner. Some of these Christian temples are fine examples of architecture, ranging from seventeenth-century baroque to twentieth-century neoclassical.
For more detailed information on what to do and see in Gozo, please check out Malta Uncovered.
As mentioned on Visit Gozo, the tiny Island of Comino, once the hideout of pirates and smugglers, sits right in the middle of the channel between Malta and Gozo. The unspoilt island is a haven for all those who love swimming, snorkelling, diving, wind surfing and other water sports. The Blue Lagoon, with its crystal clear blue sea surrounded by awe-inspiring caves, is one of the most spectacular sights of the Maltese archipelago.